Shopping Cart
Your Cart is Empty
Thank you for your business!
You should be receiving an order confirmation from Paypal shortly.
Exit Shopping Cart
Petrol Injector refurbishing [Top-feed ONLY] for Cars/ LDV & Motorbike 12v
Recognise any of these symptoms?
> Hard starting, erratic idle, misfiring, hesitation on acceleration [flat spots], loss of power, poor fuel economy and black smoke out the back?
> No fault codes in the Engine Management sytem? Fuel pressure/ delivery ok?
Have you ever had your injectors serviced?
We remove your injectors, inspect, test for electrical malfunction, test for leaks,
uniformity/ spray patterns, flow volume. They are then Ultrasonically cleaned and re-
flow tested. We repeat this process until we are satisfied with the results.
New electronic injectors can cost you anything from R1500 to R2500+
For as little as R395 excl. vat** per injector we are able to refurbish top-feed petrol injectors restoring them to a like-new condition.
We recommend servicing injectors every 45 000 kms
We also clean crankcase breather systems, intake & engine management sensors of baked on carbon deposits
PLEASE NOTE: WE REFURBISH TOP FEED PETROL INJECTORS ONLY FOR CAR/ LDV AND MOTORBIKE 12V
WE DO NOT SERVICE DIESEL OR SIDE FEED INJECTORS [yet]
Refurbish injectors - R395 + vat PER INJECTOR if injectors are brought in loose. If we need to remove and re-fit the injectors labour charge will apply - R450 + vat per hr. or part thereof charged per 15min.
Test only 4 injectors - R495 + vat
Test only 6 injectors - R595 + vat
Test only 8 injectors - R695 + vat
Test only every additional injector R80 + vat each.
The cleaning process.....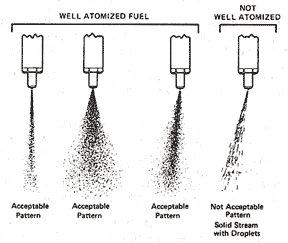 . . . the final product - good as new!
. . . fuel contamination.
_______________________________________________

/